Plan Isleton
DRAFT General Plan Land Use Map Updates
Use the links below to view and comment, or download, the DRAFT proposed general plan land use changes. Also provided below is an interactive map viewer portraying the current land uses prescribed by the 2000 Isleton General Plan.
Enable Collaborative Commenting in the PDF
1.
The PDF opens in a web browser. Enter as a guest (please use your full name), or sign in with your Adobe ID and password. Signing in allows you to use @ mention tags, edit or delete your comments anytime.
---
2.
Add comments to the PDF using the commenting tools. All reviewers can see your comments.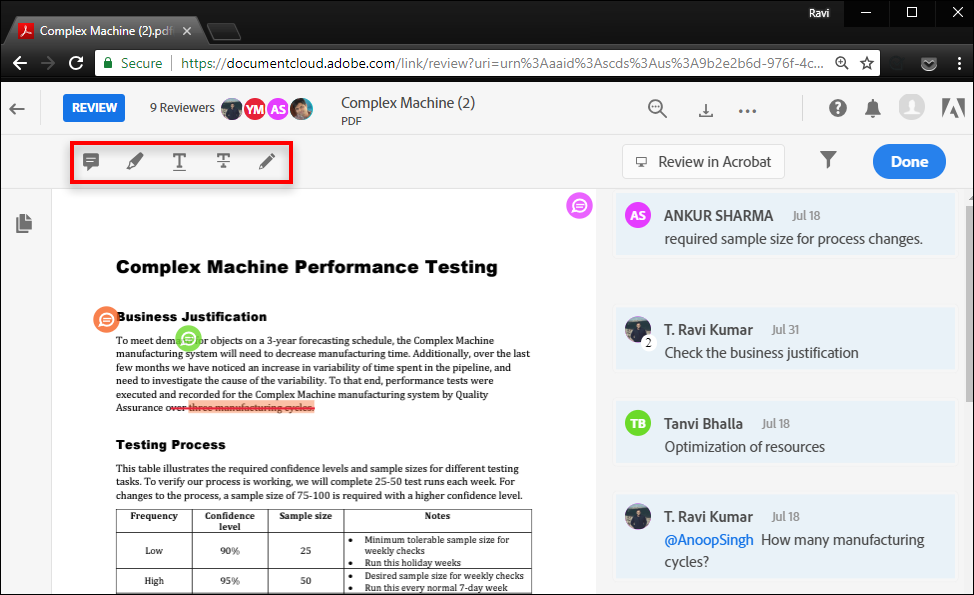 ---
3.
While reviewing, you can also do the following: Use the @ mention to get the reviewer's attention. Use of the @ mention sends a notification to the named reviewer. Filter Comments (
) based on comment status like Unread, Resolved, @ mentions, or comment by a reviewer. Use the Options Menu (
) to edit, mark as unread, resolve, or delete the selected comment.
4.
When you have finished your review, click Done. A notification is shown in Acrobat DC and an email is sent to the initiator.
Draft proposed land use change poster: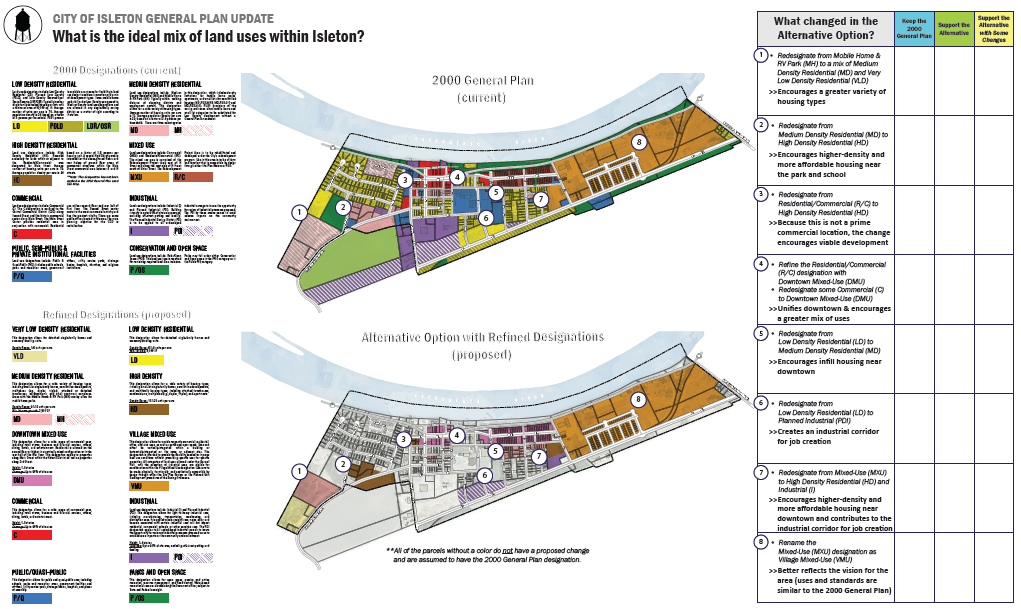 Current 2000 Isleton General Plan land use viewer: Open full screen.

---
Final Opportunities, Constraints, and Vision Report
---
Draft Capital Improvements Plan
---
Welcome to Plan Isleton.
As a joint effort between Dynamic Planning + Science, Mintier Harnish, and the Delta Protection Commission, this project team aims to tackle various planning issues facing Isleton over five project phases through 2019.
These planning efforts include:
---
DOWNTOWN IMPROVEMENT PLAN
The Downtown Improvement Plan will focus on facade, streetscape, and parking improvements for downtown, and provide an economic development strategy for attracting investment to the community.
---
CAPITAL IMPROVEMENT PLAN
The Capital Improvement Plan will identify and prioritize capital improvements for future implementation (e.g., streets, utilities, and community facilities).
---
COMMUNITY ACTION PLAN
The Community Action Plan will identify specific actions the community can take to improve quality of life, economic development, transportation, public safety, historic preservation, and more.
---